RS participates in IACS Council 79
03.07.2019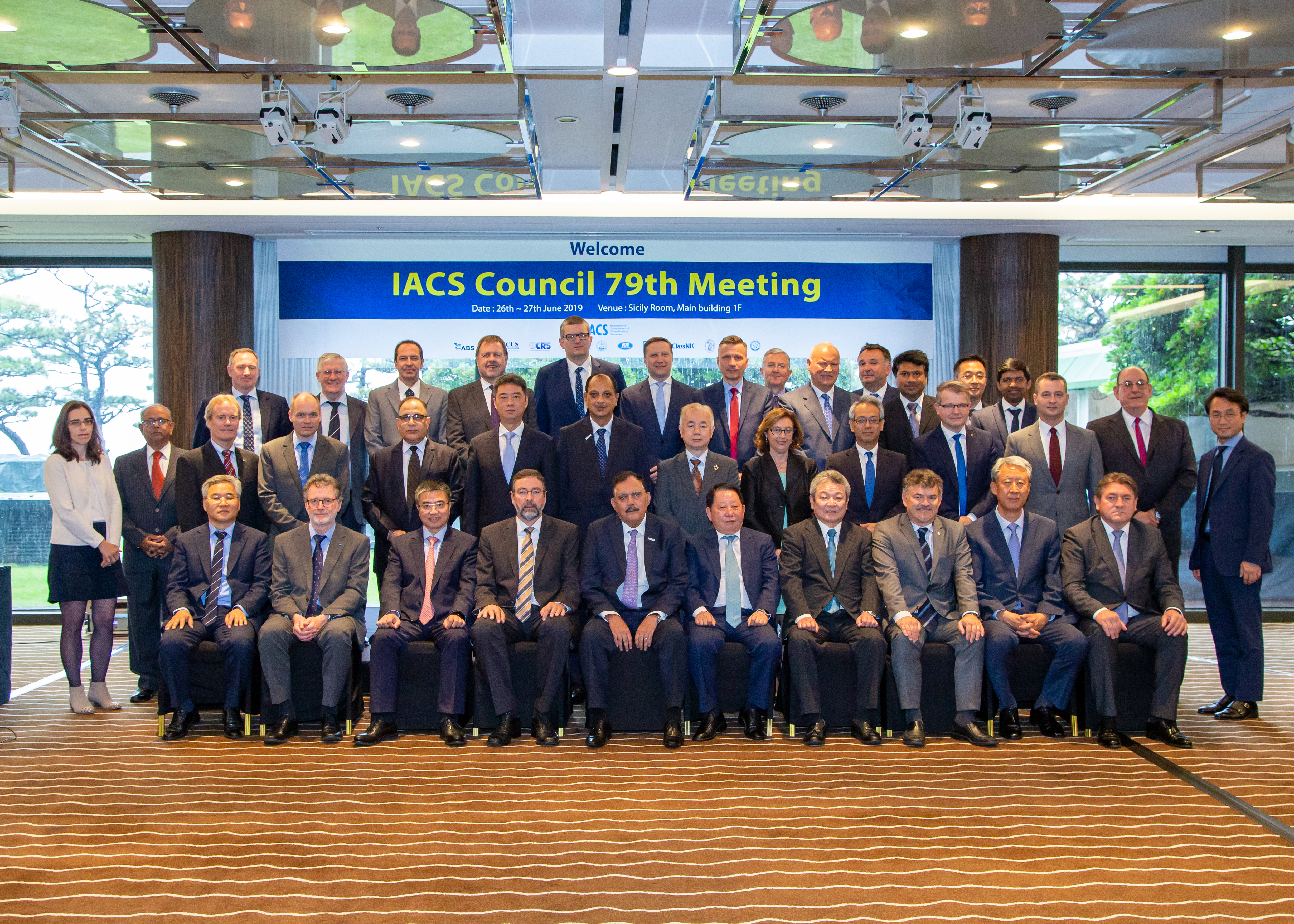 Russian Maritime Register of Shipping took part in the 79th session of the IACS Council
The International Association of Classification Societies (IACS) Council held its 79th session (C79) on 26 – 27 June 2019 in the Korean Register Office, Busan (the Republic of Korea). Russian Maritime Register of Shipping in the Council is represented by Konstantin Palnikov, RS Director General.
The Council is the governing body of the Association meeting twice a year and carrying out an extensive correspondence between the sessions.
C79 addressed a wide range of urgent issues related to the activities of classification societies, inter alia, development of the IACS normative documents for cyber safety, sharing experience with the representatives of various sectors of the maritime industry, data and information management policy. The Council reaffirmed the IACS commitment to the highest quality of services rendered, having therefore initiated a process to introduce further enhancements to the IACS Quality System Certification Scheme.
On 1 July 2019, Mr Arun Sharma, Executive Chairman of the Indian Register of Shipping (IRS) took over the IACS Chairmanship from the Korean Register (KR). Mr Vijay Arora, IRS Joint Managing Director was elected the Chairman of the IACS General Policy Group (GPG).
C79 details can be found by visiting the official website of IACS.